Getting Hawthorne Woods, IL Yards Looking Their Best With Our Lawn Care Services
Over 60 years ago, deep in the heart of Long Grove, Illinois, McGinty Bros., Inc. put down its roots in the lawn care and landscaping business. Right from the beginning, this local business set its goals on excellence. Excellent service. Excellent lawn and tree care. Instead of spreading its branches wide and far, like some landscaping businesses do, McGinty Bros. stayed close to home, growing in experience, but keeping its family values. Although the founder of McGinty Bros., Mr. Charles P. McGinty, has passed on, his son Brian now leads with the same drive and commitment as his father. Still reaching for excellence. Still giving the best customer service in the greater Chicago area.
McGinty Bros., Inc. handles natural restoration projects, such as:
prairie restoration
wetlands mitigations
prescribed burning
rain gardens and bio-swales
soil erosion and sediment control.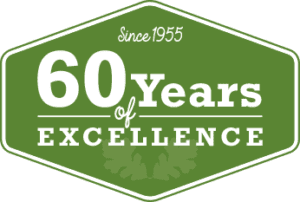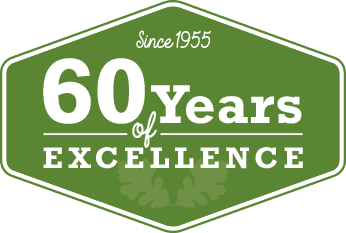 Over the years, McGinty Bros. has perfected the art of lawn care, offering a 5-Step Lawn Care Program with a weed-free guarantee.   Call office for additional details.
McGinty Bros also offers services for the following:
governmental/municipal property
Since the beginning, McGinty Bros. believed in hiring professional landscapers who cared deeply for the environment. Today, employees of McGinty Bros. are still knowledgeable and experienced. Many have specific licenses or degrees in their fields. We have quite a few more people on staff today than we did 60 years ago, but that hasn't affected the quality of our customer service.
McGinty Bros., Inc. began as a family owned and operated business, and it still is in the family. In fact, all our clients are treated like family. We give every landscape individualized care, which makes us very different from the bigger national lawn care companies. See The McGinty Difference for more information about that.
We'd like you to meet some of our team, beginning with the President of the company.
Brian T. McGinty – President
As head honcho, Brian continues to advance McGinty Bros., Inc. into the future. He oversees the company's day-to-day operations, and he also personally oversees the Mulch Blowing Division. With a quarter decade of industry experience under his belt, Brian's ambitions to take his love for plant and tree care to the professional level is well underway. What does the President think about his own business? He says, "There is a comfortable and homespun feel when people deal with our company, and we embody the sentiment 'big enough to do it right, small enough to care.'" That sounds about right, Brian!
Brian Wilson – Vice President
VP Brian Wilson, oversees the Restoration and Erosion Control Division. He manages a variety of natural areas projects, such as woodland, wetland, prairie, and shoreline projects. A true leader, Brian guides a team of 55 skilled employees and supervises over 200 projects. Want to know his greatest strength? He is an excellent problem solver, using new methods and procedures to meet individual clients' needs.
James M. Safran – Hydroseeding and Prairie Sales Specialist
Mr. Safran joined McGinty Bros. way back in 1963. His long and outstanding career brought him through many important projects, including the stream bank stabilization on Salt Creek through Wood Dale and Elk Grove Village. He also managed hydroseeding projects at O'Hare Field, the Kennedy Expressway, Great Lakes Naval Station, Soldier Field and several of Chicago's popular museums. Now that's an impressive repertoire!
William Duncan – Field Restoration Manager
Will takes the lead on jobs of various size and scope. He acts as a liaison between the field crews and our office. Will's passion lies in our local ecosystems and native plant species. Ask him anything about Yellow-headed Blackbirds, Cooper's Hawks, and Sharp-shinned Hawks. He'll probably know the answer.
Beth McGinty - Office Manager
Noel Street - Prairie Maintenance Manager
Taylor Wilson - Project Coordinator
Sarah Van Nevel - BOOK KEEPER
Dana Betterly - Office Administration
Todd Peck - Lawn and Tree Care Manager
Adam Keppel - Tree Work Manager

A Dedication to the Founder of McGinty Bros., Inc. – Mr. Charles P. McGinty (1938-2011)
Charles P. McGinty established the company in 1955 with the goal of providing his clients with the very best in lawn and tree services. Mr. McGinty took great pride in investigating and adopting up-to-the-minute changes in equipment and execution, and he kept his staff fully educated and informed. During his 55-year tenure, Mr. McGinty had his hands in every facet of his company, from tree trimming to hydroseeding to sales and management. Far from getting puffed up at the great success of his business, Mr. McGinty said, "My greatest professional accomplishment is the McGinty team. We have assembled an extraordinary group of qualified, dedicated, and hard-working individuals who truly love and respect this industry."
Mr. McGinty was named the 2010 Man of the Year by the Illinois Landscape Contractors Association. This prestigious award recognized Mr. McGinty's positive impact on the quality of the industry through extraordinary leadership, teamwork, and innovation.
We'd like to say, "Job well done, Mr. McGinty. Your personal touch in the company is still being passed down to the clients through the excellent team you established."
The McGinty Family Promise
Whether this promise originated with the founder of the company, the current president, or one of the employees, we're not sure. The good thing is that it stuck, and now it is the official McGinty Family Promise to you.
We won't sell you a bunch of extra bs. We'll treat what you need, not what we can sell you.
This is a promise of integrity. We treat you like family. Welcome to the McGinty Bros. family. Your lawn, trees, and natural areas are in excellent hands.