Experience The McGinty Difference With Our Incredible Hawthorn Woods, IL Landscaping Services
McGinty Bros. Has Been Family Owned and Operated Since 1955
Charles P. McGinty established McGinty Bros. in 1955 because he wanted to provide excellent lawn and tree services to his clients. More than 60 years later, our company is still going strong. McGinty Bros. still provides excellent lawn, tree, and landscaping services. We are still owned and operated by the McGinty family (Charles' son, Brian, is the company President now). We can say that the years have only made us better at what we do.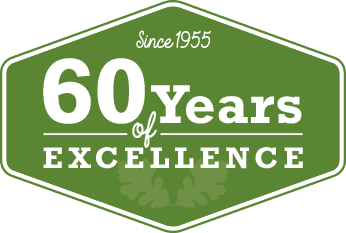 We have a few goals that keep us in line with our family values.
We want to know as much about our clients' properties as possible before we begin working.
We want to give the client correct and honest information at every point of the landscaping service.
We only sell you what you need.
We deliver our landscaping services on time and on budget.
We want to maintain a healthy environment for you and your community.
We employ well-educated, professionally trained, deeply motivated individuals to work for us.
We keep up-to-date with the technology in our industry.
We have the right equipment for the jobs we do.
These goals make it possible for us to complete every one of our projects safely and responsibly. At McGinty's, excellent customer service fits together with dependable work like a hand in a glove.
The McGinty Family Promise
We have a little saying that we say around here.
We won't sell you a bunch of extra bs. We'll treat what you need, not what we can sell you.
We don't mess around with all kinds of extra services or products that you don't need. Our clients are like family to us. We treat you fair and square. No nonsense. No tricks. Just good, old-fashioned respect. We promise.
Rumor has it that the other lawn care businesses, particularly the big box corporate lawn care businesses, give you an estimate over the phone, but when they get to your property, they try to sell you all kinds of baloney that you don't need. This makes the bill larger. Plus, the lawn care wasn't all that great. These sorts of stories make us shake our heads.
If this ever happens to you, give McGinty Bros. a call. Will our estimate be a little higher than theirs? Maybe. But we're not going to try to sell you stuff you don't need. And if you've got something to say to us, we'll listen. Real human beings answer our phones. We even try to give you the same lawn care or tree care specialist for every service visit. These personal, family-like touches are what makes McGinty Bros. landscaping services better than the competition.

Not Sure You Trust Us Yet?
Listen to What Our Clients Have to Say!
What Hawthorn Woods, IL Lawn Care, Tree, and Landscaping Services Can We Provide For You?
McGinty Bros., Inc. has over 60 years of experience in the landscaping business. Take a look at the landscaping services we can provide for you.
For Residential Clients:
For Commercial Clients:
Lawn Care
Tree Care
Tree Trimming and Removal
Mulch Blowing
Erosion Control
Wetland Mitigations
For Other Landscape Contractors:
We offer specialized landscaping services, such as:
Lawn Care
Tree Care
Tree Trimming and Removal
Hydroseeding
Natural Area Restoration and Management
Wetland Mitigations
Erosion Control
A Final Few Words About The McGinty Difference
It's our goal to make you happy with our work. We love a healthy lawn and healthy trees. We love the beauty of natural areas. We will do our very best to create and maintain the kind of landscape that you will also love. Our professionally-trained landscape technicians understand what it takes to keep an environment healthy, and they will do that for your landscape.
Trust the experts who truly care about your Hawthorn Woods, Illinois landscape. Trust McGinty Bros. We are the family business with the experience and knowledge to handle your lawn and tree care problems correctly. Plus, we have the right equipment to get any job, big or small, done efficiently.
Brian McGinty says it best, "We embody the sentiment 'big enough to do it right, small enough to care.'" Relationships matter. That might sound touchy-feely, but we'll take that risk. When you deal with McGinty Bros., Inc., we want you to feel right at home.

Do You Have a Job for McGinty Bros.?
We would love to hear from you! Remember, this is a family business. No call service. You call us during business hours and a real person will answer the phone. Contact us today! We'll give you a free evaluation of your Hawthorn Woods, IL property. We hope to hear from you soon!