A McGinty Bros. Career is a Natural Choice for Arborist and Landscaper Jobs: Apply Now - Serving the North Chicagoland Area
The sun, rain, and soil are really the reason a landscaping company can exist. They work for free. However, McGinty Bros. would be a lost cause without its awesome employees. We're on the lookout for great individuals interested in working hard and making landscapes beautiful all over the greater Chicago area, including Hawthorn Woods, Long Grove, Lake Zurich, Barrington, North Shore, Northbrook, and Highland Park, Illinois.
What Makes a McGinty Bros. Employee Great?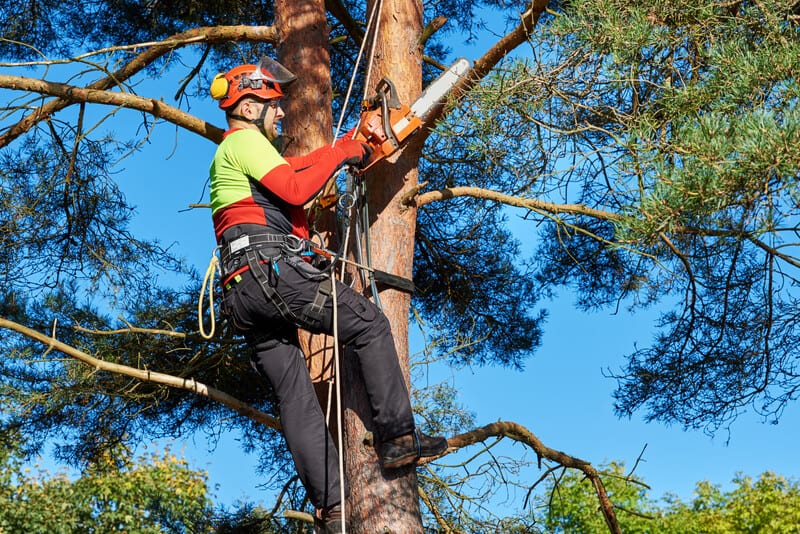 Think you have what it takes to work for the finest local landscaping company in the area? See if these qualities apply to you.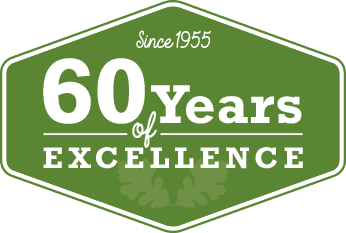 What Makes McGinty Bros. a Great Place to Work?
We must be doing something right if we're still in business after 60+ years! Check out these reasons to work at McGinty Bros., Inc.
Competitive wages
Full-time, part-time and seasonal positions available
Professional atmosphere
Safety comes first!
Continual education in landscaping and native plants
We have a commitment to hire great employees
We work outdoors in the beautiful Chicago weather!
We have a long list of current employees that have worked with us for 10, 20 even 30 + years
Our team is a great group. We boast about treating clients like family, but the same goes for employees. When you're one of us, you're part of the pack. You do good work, and we'll treat you right. Plus, we're a local company, not a franchise. You will see the management working hard, which makes it a lot easier to respect them. They'll get to know you, too, which makes it a lot easier for them to respect you.
What Types of Work Do We Do?
Let's start with a list of our different services.
Lawn Care. Lawn Care Technicians apply weed control and fertilizer, insecticides and fungicides to lawns. They follow a routing of work orders. They perform truck inspections. They sometimes need to communicate with clients. Our lawn care department is growing, and we rely on great applicants.
Tree Care. We need Tree Climbers who can safely and effectively trim and remove trees. We also need Plant Health Care Technicians who are knowledgeable about local tree species and general insect and disease identification. We are interested in Certified Arborists. We can train the right candidate, but we like to hire people who already know a lot about trees.
Hydroseeding. Hydroseeding requires knowledge of equipment and mixing up the correct amount of seed mixture. It's a careful procedure, not to be taken lightly.
Prairie Seeding. Workers in the Natural Areas department will be properly trained. If you're going to be seeding a natural area, such as a prairie, then you need a desire to know more about native and invasive plants in the Chicago region.
Mulch Blowing. Mulch Installation Crew members use our state-of-the-art Mulch Blowing trucks to install mulch on various landscapes. It requires driving the trucks, so you'll need a Class C CDL or the ability to attain one.
Ecological Restoration. Workers in the Natural Areas department need to be ecologically-minded. Restoration projects require a number of different positions. Some projects are small, some are large. Be willing to work as a team!
Native Landscaping Services. Again, if you work in the Natural Areas department, perhaps as a Natural Areas Maintenance Technician, you will be properly trained in native and invasive plant species. Workers will be operating equipment and applying chemical treatments. Native Landscaping Services includes installation of rain gardens and bio-swales.
Prescribed Burning. Our burn crew members are licensed by the Illinois Department of Natural Resource and they have S-130/S-190 Basic Wildland Fire Training. We do prescribed burning on residential, commercial, and municipal landscapes.
Site Evaluations. McGinty Bros. offers their clients a free site evaluation and estimate. This part of the job must be done in a professional manner and with full knowledge of what is being considered. The worker doing the site evaluation must also remember our family promise: "We won't sell you a bunch of extra fluff. We'll treat what you need, not what we can sell you."
Soil Erosion and Sediment Control. Erosion control crews work on solutions for shoreline and stream bank stabilization. Some solutions are intensive, such as installing a-jacks and rip rap. Others are less invasive, such as using brush mats or deep-rooted native vegetation.
Right of Way Mowing. We don't mow lawns for residential or commercial landscapes. However, we do mow along Chicago's major expressways. Members of the mowing crew need to operate a zero-turn mower and weed whip. The mow crew also needs a truck driver to assist it.
Current Available Positions
Now that you've had a chance to get acquainted with the different services McGinty Bros. offers, please take a look at our current available positions. If one of the positions looks like the perfect job for you, we encourage you to fill out the application below!