McGinty Bros. Fulfills Your Residential Landscaping Dreams in Long Grove, Illinois
The country charm of Long Grove, Illinois sets the stage for beautiful neighborhoods, backyard picnics, and gossiping with neighbors over the wicket fence. With so many reasons to spend your time outdoors, you need a sure-fire way to keep your lawn and landscape healthy and green. McGinty Bros., Inc. offers residential landscaping services to put beauty into your landscape and keep it beautiful year after year. Our focus is on our customers, which means you'll get the personal service you want combined with our dedication to making landscapes better. We've been in the landscaping business for over 60 years, and our experience can be put to good use improving your lawn and landscape.

Our Services Keep Your Long Grove, IL Home Landscape in Excellent Condition
Which of the following services would benefit your residential landscape? Take some time to look over your options and learn more about our company.
A Lush, Green Lawn Beautifies Your Long Grove, IL Home
Be proud of the way your lawn looks! It's your haven away from the busy outside world. Make your lawn a place that you and your family can relax and enjoy good times together.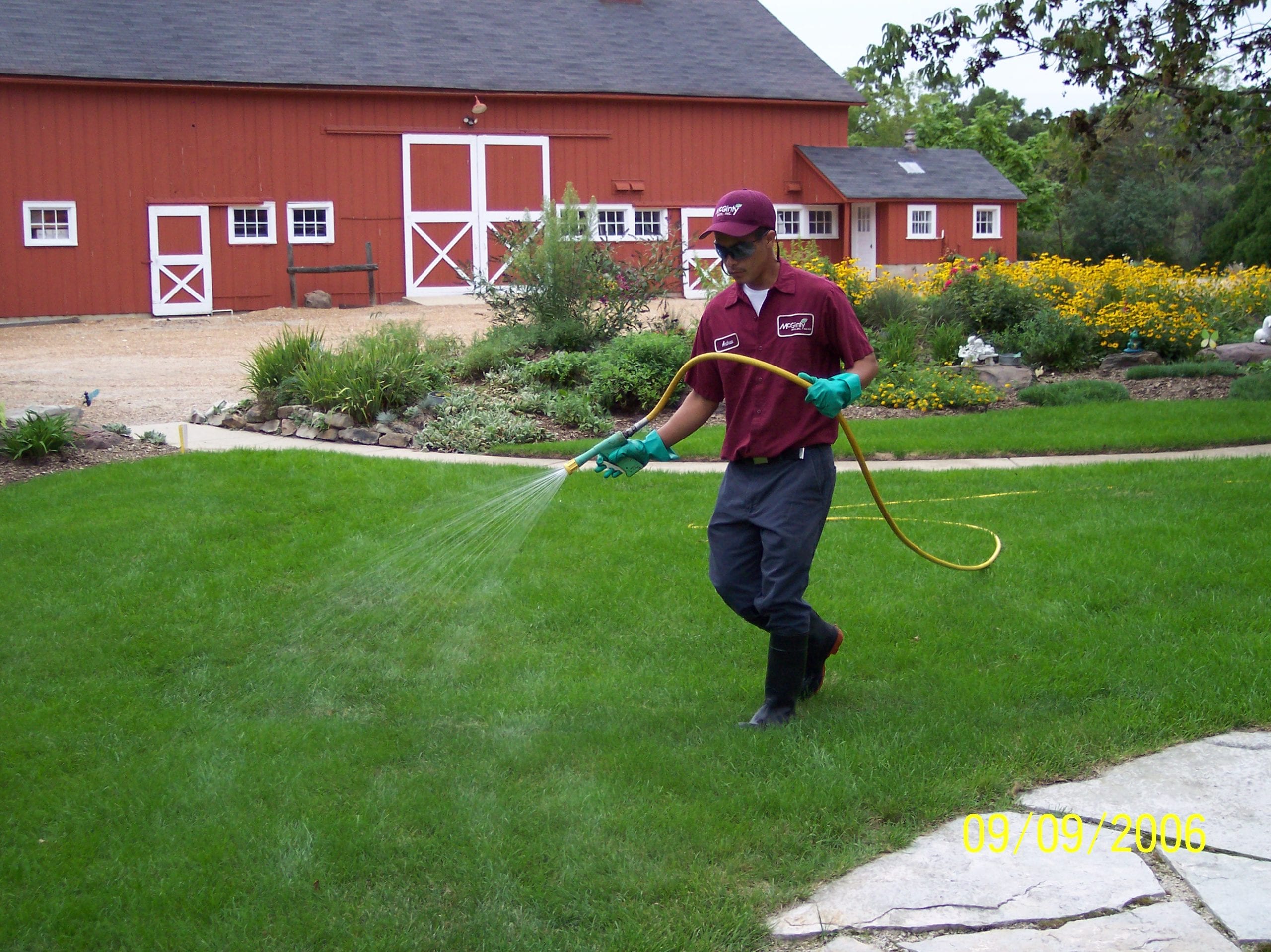 McGinty Bros. can improve your lawn and keep it healthy with a customizable 5-Step Lawn Care Plan. This plan is tailored to your specific lawn care needs. We come to assess your lawn for free, and then we determine a plan that may include these valuable services, if needed:
Fertilizer
Guaranteed Weed Control*
Insect Control
Core Aeration
Hydroseeding
Boom Spraying
Turf Care, such as insect and disease control
* Our 5-Step Lawn Care Plan comes with a genuine weed-free guarantee!
Let the pros at McGinty Bros. take care of your lawn in a big way! Learn more about our professional lawn care services.
Go Proactive with Your Trees
Many home landscapes in Long Grove, Illinois include big, beautiful trees. Trees add a lot of value and character to your home, so it's important to care for them proactively. Our comprehensive tree care services protect your trees from infestations and diseases.
Our certified Arborists know how to diagnose trees that need attention, even when you can't tell there is a problem. We even try to send you the same Arborist every time we come, so your trees receive the most consistent care possible.
Our tree services include:
A certified Arborist at your service
Tree trimming
Tree pruning
Tree and stump removal
Disease management
Insect control
Tree care application programs
Fertilizing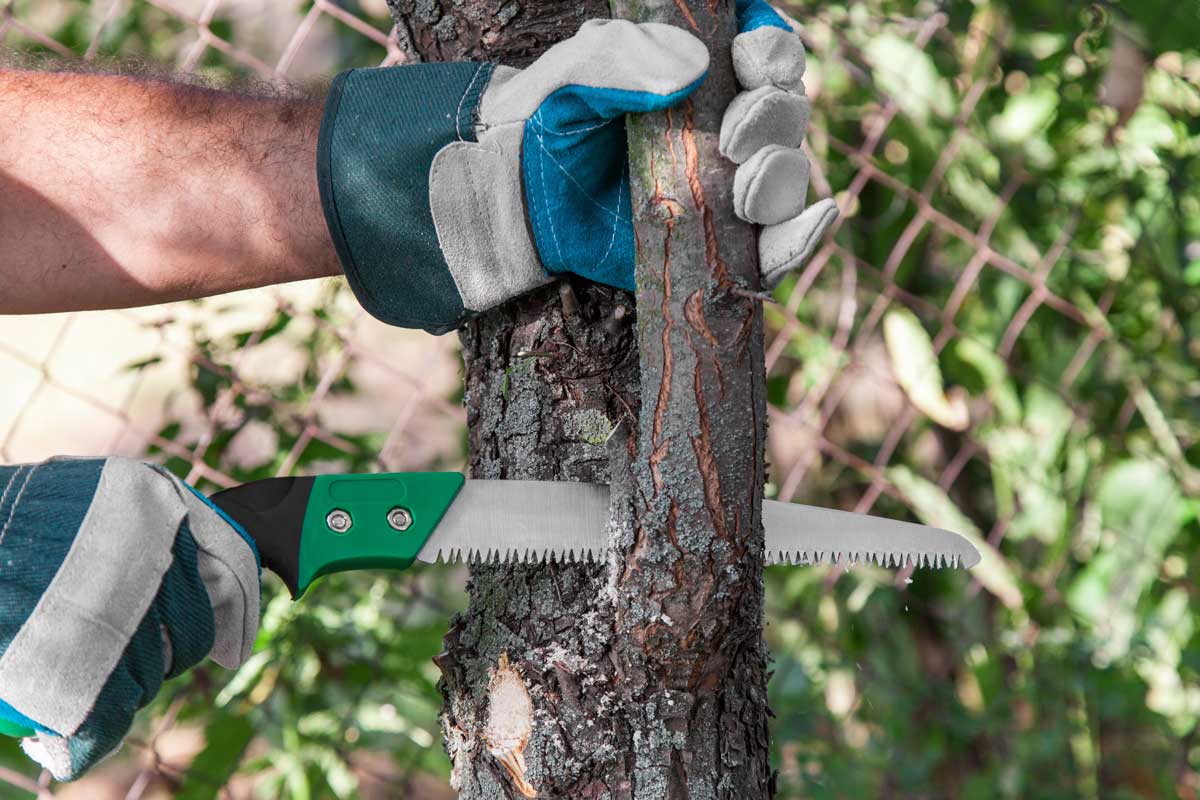 Contribute Positively to the Ecological Health of Long Grove, Illinois
Long Grove residents already share a concern for preserving a countryside atmosphere in their village. Healthy trees, blooming gardens, and natural spaces are all part of the Long Grove landscape. Make sure you do your share by maintaining a healthy ecosystem around your home. The professionals at McGinty Bros. can help you assess your landscape and see where the natural areas can be renewed.
We are strong supporters of ecological health. In fact, our company has been in the natural area restoration business for more than thirty years. We understand how natural areas can disappear due to invasive species, abuse, or overgrowth, and we know how to renew them back to a healthy state. It takes time and effort, but we believe it's worth it.
If you are interested in assessing the natural areas on your residential property, please contact us. McGinty Bros. will give you a free assessment and then come up with a plan to renew the ecological health of your land. It doesn't matter whether your space is small or large. Every contribution to your healthy ecosystem helps you and the world around you.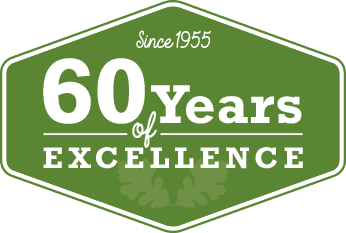 A Personal Touch Adds Extra Value to Our Services
The difference between McGinty Bros. and the other landscaping companies is in our personal relationships with our customers. We deal with real people, and we care for you like real people. No two landscapes are the same, so you need personalized services. We aren't going to try to sell you stuff you don't need. We feel very strongly about this, and we've come up with a promise that we tell our customers:
We won't sell you a bunch of extra bull. We'll treat what you need, not what we can sell you.
All our residential landscaping services begin with an evaluation. From there, we can determine what your landscape really needs. This is not only professionally smart, but it's also honest. We're not going to try to swindle you. Our family values of integrity, honesty, and respect run deep. McGinty Bros. is a family-owned and operated company, and we are going to treat you like you are one of our family.
Some of our competitors are large corporate companies with headquarters in another part of the country. That's not the way we do business. Our landscapers live here and they understand the landscapes of Long Grove, Illinois. They know how to care for your lawn, trees, and natural areas. McGinty Bros. has been around for over 60 years, and we plan on being around a while longer yet. You have found the landscaping company that will take the best care of your residential landscape.
Rely on the Professional Landscapers with the Most Integrity
It's time to take the next step, and we promise that it's going to be easy. Now that you know about McGinty Bros. and the different valuable residential landscaping services we offer, you can give us a call and schedule your free evaluation. It doesn't cost you a thing, and you are not obligated to purchase anything. We hope you join our growing family of loyal customers who keep coming back to McGinty Bros. because of our excellent service with a personal touch.
Please go to our Contact page to fill out the online form. Let us know how we can serve you! We look forward to getting to know you.
HERE'S WHAT SOME OF OUR HAPPY CLIENTS HAVE TO SAY