Reviews from Our Valued Customers
McGinty Bros., Inc has been providing residents in the Long Grove and Wauconda, Illinois area with reliable lawn and tree care since 1955. We're a family-operated company that takes pride in a job well done, and values honest ethical relationships with our valuable customers. Our clients are like our family. We treat you fair and square. No nonsense. No tricks. Just good old-fashioned respect. We make this promise to every customer and that's why our loyal customers keep coming back for the services they need.
Here's What Some of Our Happy Clients Have to Say
Tell Long Grove Residents What You Love About Our Landscaping Services
If the McGinty Bros. team has provided you with a service that improved your landscape, let everyone know the details! Perhaps our staff coaxed a stubborn tree back to its former glory. Maybe you love our customizable lawn maintenance plans. Sometimes, it's just our down-to-earth honest, reliable attitude our customers like best.
No matter what we've done to please our customers, we want to know the details! Here are some questions to consider before leaving your review:
What type of landscaping service did you have completed?
Was the property we serviced commercial or residential?
Were our technicians polite and easy to talk to?
Did we provide special lawn care services or natural area restoration and management?
Were you delighted with the finished product?
Did every member of our team stand by The McGinty Family Promise?
Did a specific team member go above and beyond the call of duty to provide a special touch you loved?
Have you used similar services from other companies? How did the McGinty Bros compare?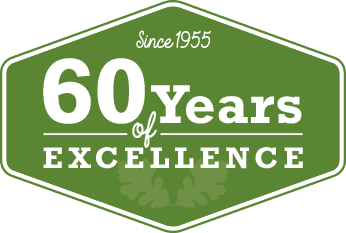 The McGinty Bros Promise for Excellence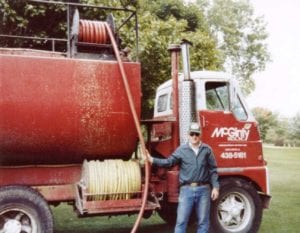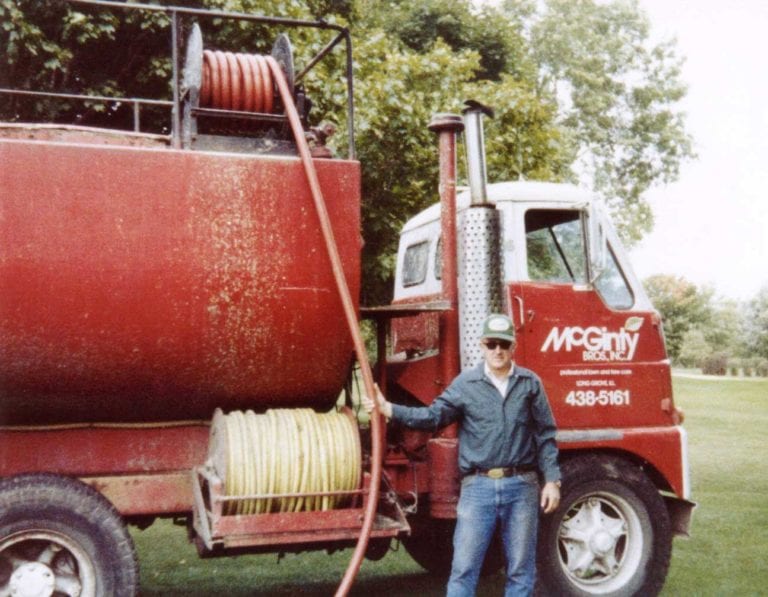 Charles P. McGinty established McGinty Bros. in 1955 with one goal: To provide excellent lawn and tree services to his clients. More than 60 years later, we're still providing excellent services for our valued customers. The years have made us better at what we do, but our attitude has remained the same. Our customers are like family, and we treat them that way.
To put it plainly, we won't sell you a bunch of extra BS. We treat what you need, not what we can sell you.
Our goals align with our promise to provide every customer with individualized, outstanding customer service for every single project. We begin by listening to you as you describe your unique landscape. Our well-educated, professionally trained team members provide honest and accurate information throughout the entire service period. We deliver services on time and on budget, so our customers end up with surprise charges when they see the bill. We finish by clearing any debris that has accumulated while servicing your property. Our customers are in charge the entire time and our job isn't complete until you're thrilled with the results.
Happy customers make us happy. That's why your reviews are so important. Positive reviews motivate us to keep working hard and continually improve our services.
Ready to Share Your Experience with McGinty Bros?
Thank you for choosing us to provide lawn and tree care for your Long Grove, Wauconda, Hawthorne Woods, North Shore, or surrounding area landscape. We know there are plenty of companies to choose from, and we're honored to have your loyalty. We strive to repay that loyalty with exceptional services and valuable relationships that last for years to come.
We're happy to hear anything our customers have to share. If our team provided services on your residential or commercial landscape and you loved the results, share your experience with your friends and neighbors. If we've provided landscaping services for you in the past, please take a moment to provide a quick review of the details.
If you're interested in our services, please don't hesitate to get in touch. We're a little old fashioned, so you can expect to get a real person on the phone who will be happy to have an actual conversation about your unique property. McGinty Bros., Inc provides a variety of tree care services, lawn care services, mulching, and natural area restoration services. If necessary, we can provide a free plant evaluation and give you an honest quote before beginning services.
We serve the areas of Barrington, Hawthorne Woods, Highland Park, Kildeer, Lake Zurich, North Shore, and the entire surrounding area. If you're sick of the big corporations that treat every yard the same, give McGinty Bros a shot. We do things differently because we truly care.