Professional Residential Landscaping for Homeowners in Inverness, IL
Our Lawn and Tree Care Services Go Above and Beyond Your Expectations
Homeowners in Inverness, Illinois enjoy suburban life in a clean, safe environment that has a rural feel thanks to lots of trees, parks, and natural areas. McGinty Bros., Inc. is proud to offer residential landscaping services to the people who live in this beautiful area. We can help you keep your landscape healthy and vibrant for years to come. Our professionalism and long-time experience ensures our team will get the job done right, and if you ever need us, we're easy to get in contact with. We are local landscapers with a deep knowledge of the area's horticulture and climate. Trust McGinty Bros. for all your residential landscaping needs. We offer:
Wetland Mitigations
Erosion Control
Our professional lawn care services are very popular because we customize each treatment to the individual lawn. Our lawn care pros keep an eye on the future of your lawn, too, so it will continue to be healthy in the years to come. We offer a plan called the 5-Step Lawn Care Plan. The five steps refer to the five applications that are applied to your lawn throughout the growing season. It offers a variety of benefits, including weed control, insect control, fertilization and disease control. In fact, the 5-Step Lawn Care Plan comes with a weed-free guarantee! Depending on your lawn's needs, we can also provide core aeration services, hydroseeding services, and boom spraying options. The end results of personalized care from the McGinty lawn care team are lush, healthy lawns that you'll love to sink your toes into!
When it comes to trees, we really know our business. Using proactive tree care methods, we ensure your trees are kept healthy, well-nourished, and pest-free. Our tree care services include everything your trees could possibly need, such as trimming and pruning, disease management, insect control, fertilization, and more. If you have a tree that needs to be removed, we will do that, too. We even remove the stump.
Does your idea of residential landscaping include natural areas, such as rain gardens that attract local wildlife? Our committed team of natural area restoration specialists can help you preserve and manage your natural areas. We do many native landscaping projects, big and small, and it would be a pleasure to help you with your natural area. With over 30 years of experience in this exciting division of landscaping, we are true local professionals. Contact us for a free site evaluation of your natural area.
If you haven't already figured it out, McGinty Bros., Inc. is a little different than most residential landscaping companies. We offer a wide range of landscaping services, drawing from over 60 years of local landscaping experience. In some ways, we are a bit old-fashioned. Our business values, for example, are as solid and honest as they always were. We treat each customer like family, never trying to sell you services that you don't need. The McGinty Difference makes a big difference in your landscaping experience and in the quality of our work. Our passion for landscaping is always to your benefit.

A Range of Landscaping Services for Healthy and Attractive Properties in Inverness, Illinois
Our landscaping services rise above and beyond normal landscaping. Take a moment to learn more about the different options available to you:
WE SERVE HOMEOWNERS ALL OVER THE GREATER CHICAGO, IL AREA
We have been landscaping experts for over 65 years. Our professional knowledge extends to each of these excellent service areas:
We also provide our services to other landscape contractors in the area. If you own a landscaping business and would like to offer your customers the comprehensive services that we provide, please let us know. We would love to make your customers happy!
Join Our Talented Family of Professionals
Our founder, the late Mr. Charles McGinty, believed in hiring well-educated, well-trained individuals who had a passion for doing good work in the field. Do you have the drive to become one of the McGinty Bros. family? Check out our available positions. We're looking for folks like you!
HERE'S WHAT SOME OF OUR HAPPY CLIENTS HAVE TO SAY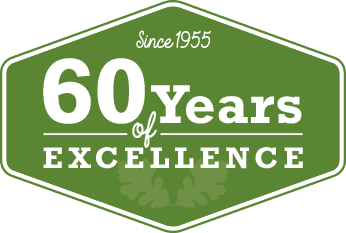 The McGinty Difference Really Does Make a Difference in Your Residential Landscaping
How many landscaping companies do you know that have been in business for over 60 years? We're guessing that McGinty Bros., Inc. is the only one. A company this old and still making a difference in the landscaping industry has demonstrated its integrity. We rely on old-fashioned family values like honesty and hard work to keep our business growing. We are a family owned and operated company with two offices located here in the Chicago area. When you call us during business hours, you're going to talk to a real person, not an automated call service.
The McGinty Difference is about treating our customers like family. We promise that we won't sell you a bunch of extra bull. We'll treat what you need, not what we can sell you. That's where we stand apart from the big corporate landscaping companies. We're going to come and personally evaluate your landscape, and then we'll keep taking excellent care of it as long as our professional relationship with you lasts.
Searching for a Better Residential Landscaping Company?
Look no further than McGinty Bros. We are the local residential landscaping company you can trust. Our team is highly-qualified and offers a variety of services that will improve your outdoor areas in Inverness, Illinois. If you would like to know more about the personalized services we can offer you, please fill out our contact form or give us a call. We'll set up a free site evaluation. We hope to hear from you soon!